IP Telephony Network
Apexvision offers IP telephony in two respects:
1. A plug and play option that is easy to set up
2. A customized solution that is designed to fit the demands of a unique client
Apexvision IP telephony allow the use of the internet protocol to conduct the functions of the telephone.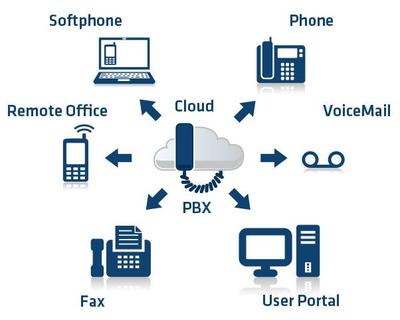 VOIP (Voice over Internet Protocol) is sub domain of the IP telephony. It is commonly used in applications such as Whatsapp, Skype, WeChat and other social media interfaces.
IP Telephony has major advantages to enterprises. Some of the advantages are:
· Phones as a service: This allows companies to integrate the business applications such as consumer databases.
· Mobility and scalability: It allows for easy adding of extensions. If a new office is set up it simply allows the office to connect to the PABX through a very easy to use configuration.
· Integrate with current infrastructure:This allows it to easily integrate with existing equipment such as faxes.
· Multimedia content: It allows the sending of multimedia content e.g. Video and Audio over the telephone infrastructure. This allows handling of conference calls without the need to set up additional infrastructure.
· Significantly lower costs: Using IP systems allows enterprises to significantly reduce the costs of connectivity.


Why Apexvision is your IP Telephony Partner
Apexvision IP telephony network has the following advantages:
· Direct Linkages with Equipment Manufacturers: This allows for sourcing equipment at reasonable prices together with the support required.
· Robust IT Department: This avails personnel for all your requirements such as scaling of solutions. Both in software and hardware.
· Direct Linkages with Data Solution Providers: This allows for better negotiations of KPI and SLA with the data providers.
· Virtual Private Network Provider: Given our expertise we will be able to set up a VPN (Virtual Private Network) allowing the organization to have encrypted and secure communication.